Fairtrade gets the gold standard
Angela Tatiana Vasquez Rojas has grown up in the small mining community of Santa Filomena since she was four years old. Her father worked in the Sotrami mines from dawn to dusk in order to earn enough to provide for his family and put bread on the table.
Although Angela has many fond memories of growing up in Santa Filomena, it was also a difficult and challenging upbringing. Working in the mines was one of the few jobs in the area and because of her father's extensive hours he had very little time to spend with her growing up.
Angela spoke to us about the impact working as a miner had on her father.
"Being the daughter of a miner is a bit complicated because you do not get to spend much time with your father" she explains. "Mining wears them down a lot, they get sick and despite the fact that they extract gold they are not rich people as many believe. When they get sick sometimes there is not enough money for treatments. Sometimes there are accidents at work which one cannot survive, and you do not know if they will come out alive or dead."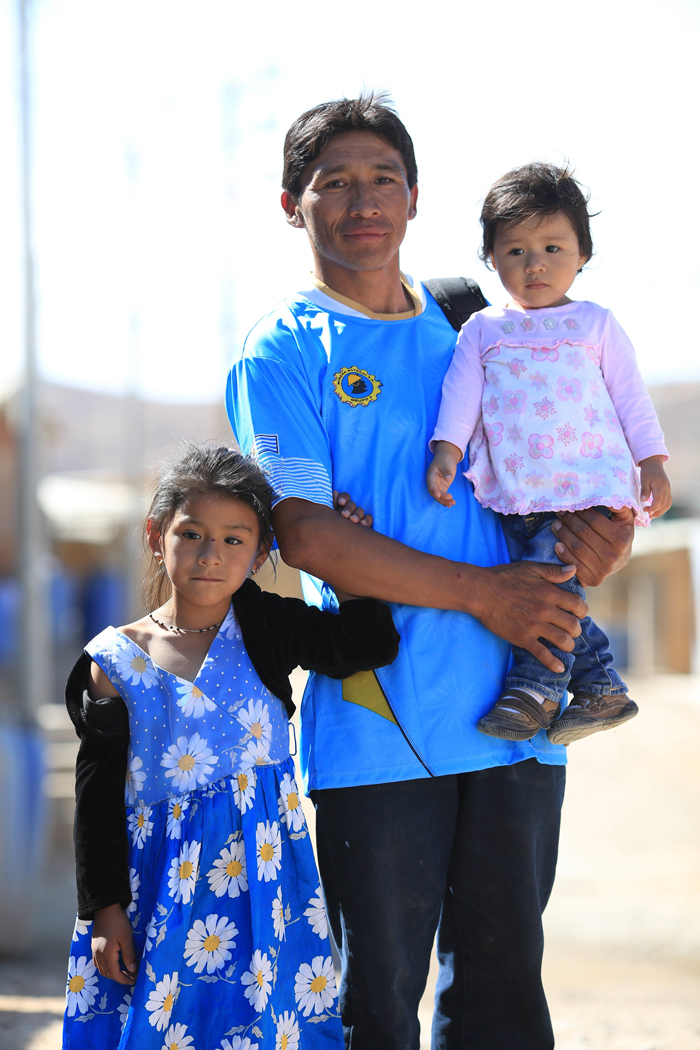 The fear for her father's welfare is one Angela is very familiar with. Thanks to stricter regulations and help from Fairtrade, health and safety and working conditions in the mines have improved significantly over the years.
The organisation Sotrami came to the Atacama Desert mines near Santa Filomena in the 1980s. At that point the village was the home of many people who had been displaced by violence. The group started to work towards eliminating child labour and improving the conditions miners work in to reach international labour standards. The support of ethical jewellers such as Cred Jewellery have helped enable this change by providing demand for fairly sourced gold. Gradually over the years standards improved in the area, but it wasn't until 2011 that the Fairtrade Minimum Price for Gold and Fairtrade Premium for Gold came into play, meaning that all workers now receive fair wages for their gold and money can be channelled back into the community.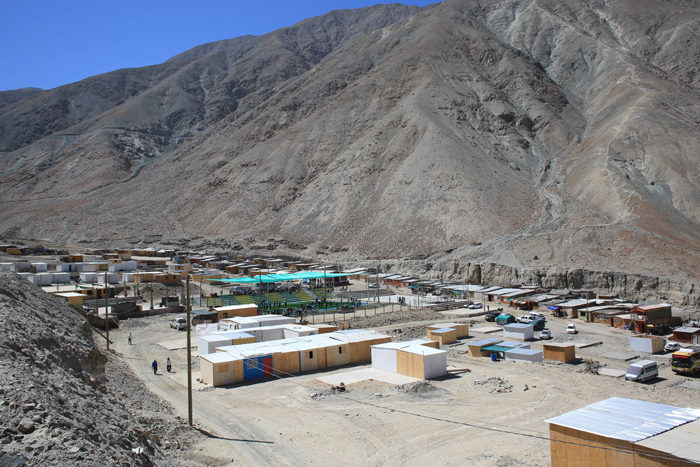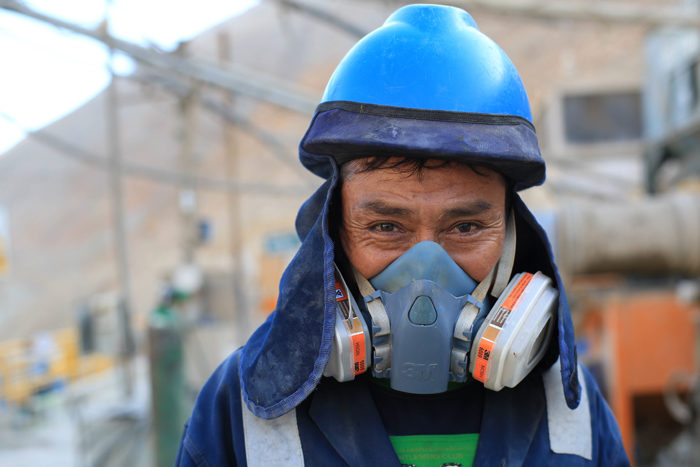 The Fairtrade Premium has completely changed the way that miners and residents of Santa Filomena live. The desert's high temperatures meant a supply of clean and safe water was unreliable. Water was delivered in a weekly ration of barrels which sometimes arrived unpurified, causing mass sickness. Since their partnership with Fairtrade, the area has improved dramatically. With the Fairtrade Premium fund, the community has experienced a huge change in infrastructure; a new road was built which means water can now arrive by the lorry load, there is now electricity, internet and cable channels, and children have much better access to education and health services.
Angela's generation is one that has started to reap the benefits of improved conditions, both in the local community and down the mines. She recalls her childhood fondly, acknowledging the hardships but also the positivity and dedication to change her father installed in her. Over the years, many people have worked in incredibly dangerous conditions in order to provide for their families. As things continue to improve, it is important to remember the history of the mines, the resilience of those who worked in them and how improvement affects not only the local community, but is also a reflection on the world as a whole and the growing movement towards ethical and sustainable practices.
"My father, despite the little time he has, has always taught me that one has to move forward and that despite the adversities one must never give up" says Angela. "I can say I had the kind of childhood and adolescence that few can enjoy. Being the daughter of a miner, despite the difficult times, means I grew up knowing that a hero does not always have super powers, but in exchange of that, heroes give their lives for their families."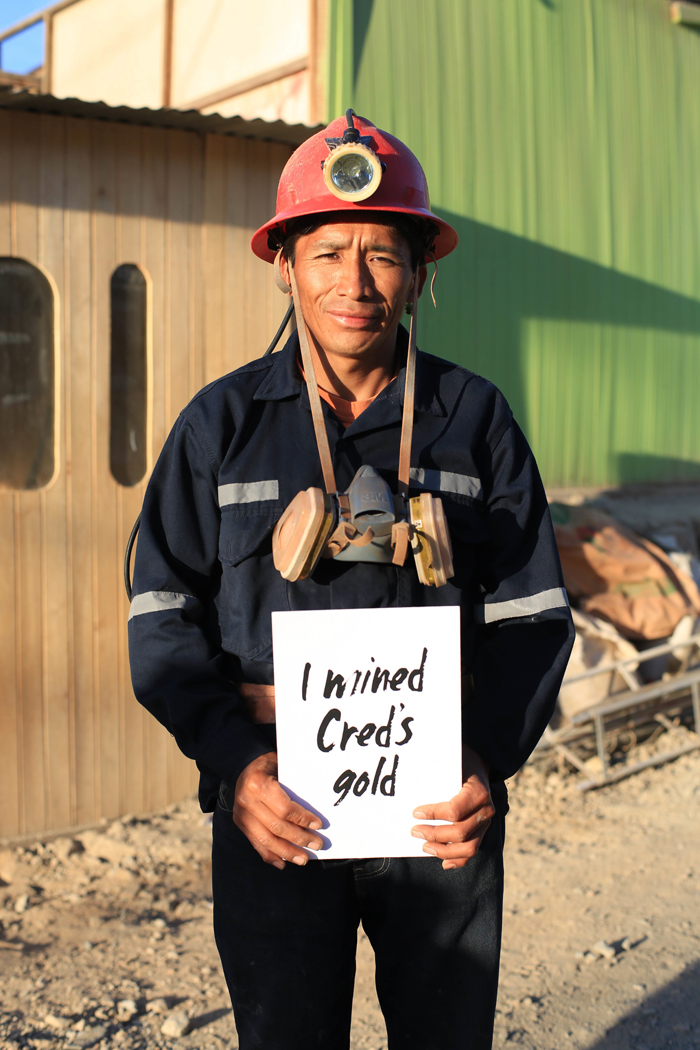 Angela is currently working in a village shop in Santa Filomena studying for her University entrance exam. Competition for grants from low income families in the area is fierce, so despite being a top student it is unlikely Angela will have the opportunity to attend university. Cred is dedicated to supporting mining communities and improving prospects for young people. Cred funded Angela's trip to the UK to give her the chance to experience life in another country and to spread the message of how the Fairtrade Premium benefits so many. This in turn will help raise awareness, so more people will choose Fairtrade which in turn will help university to be more than just a pipe dream for young people like Angela.