WHAT'S IN MY CLOTHES?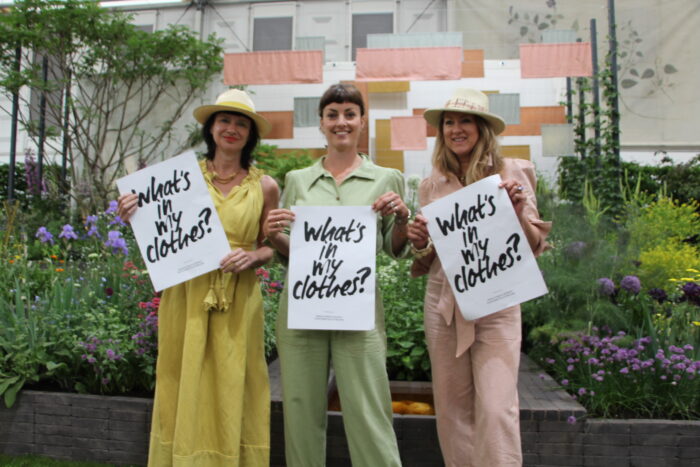 The fashion industry is dominated by synthetic fibres and chemical dyes. Polyester manufacturing is an energy-intensive process, requiring large amounts of water and producing high levels of greenhouse gas emissions, while wastewater emitted from its processing contains volatile substances that can pose a threat to human health. Despite this, our Fashion Transparency Index found that only a quarter of major brands publish measurable targets on reducing the use of textiles deriving from virgin fossil fuels.
In addition, more than 15,000 chemicals can be used during the textile manufacturing process, from the raw materials through to dyeing and finishing, yet only 30% of brands disclose their commitment to eliminating the use of hazardous chemicals from our clothes. What's more, textiles are the largest source of both primary and secondary microplastics, accounting for 34.8% of global microplastic pollution, with around 700,000 microfibres being released in every wash cycle, just 21% of brands explain what they are doing to minimise the shedding of microfibres.
The philosophy behind the Textile Garden is all about seeing the potential in the resources we have on our doorstep and exploring how we can utilise them in more creative ways, showcasing native UK wildflowers and sowing a seed of curiosity about the materials, dyes and chemicals in our clothes.
To help us continue to hold brands accountable for their impacts on the natural environment, you can download a What's In My Clothes? poster, snap a selfie and share it on Instagram, tagging the brands you're wearing. Click here for some creative inspiration.
TAKE ACTION