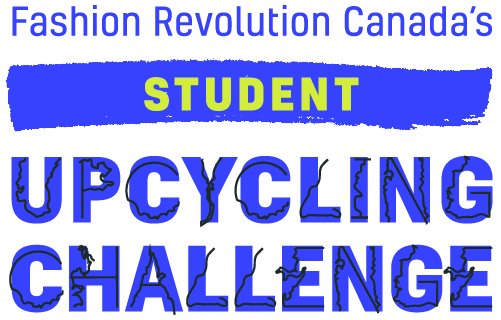 THE CHALLENGE: Transform existing clothing into a new piece of clothing.
Instructions
Find or thrift clothes and supplies. Make sure to take before photos!
Transform into a new upcycled garment. Share your progress on social media and tag @Fash_RevCan and #FRCUpcyclingChallenge!
Submit your before and after photos plus a short write up.
Projects will be judged on:
creativity & design (we're looking for fresh ideas and great style!)
level of transformation (how different is the upcycled garment from the original clothing?)
technical skills (pattern drafting, sewing)
use of recycled materials (how much of your upcycled garment is recycled materials vs new? did you recycle zippers and buttons as well as the fabric?)
Submissions closed
Prizes
First place: $600 [$500 cash sponsored by Anne Mulaire + $100 Value Village gift card]
Second place: $500 [$250 cash sponsored by Montloup + $250 Value Village gift card]
Third place: $300 [$200 Montloup gift card + $100 Value Village gift card]
Judges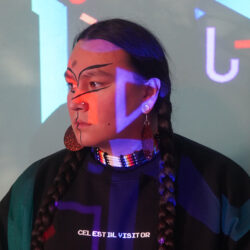 Dusty LeGrande is the designer behind Indigenous streetwear brand, Mobilize. He uses story telling through clothing to create evolved perspectives of Indigenous art × fashion.
Mobilize (Waskawewin) is clothing and representation that speaks loud and bold, your voice when you feel voiceless. Clothing as self love, activism, and empowerment!
He has been featured in Vogue, Fashion Canada, Western Canada Fashion Week, Indigenous Fashion Week Toronto, and Vancouver Indigenous Fashion Week.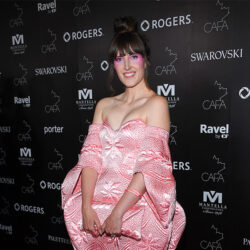 Sarah Jay is a stylist, sustainability consultant and filmmaker known for supporting sustainable advancements within the fashion and beauty industries. For twenty years she has worked in all areas of fashion media. Her sustainability and advocacy work has been featured internationally in VOGUE, I-D, Harper's Bazaar, The Globe and Mail, and ELLE. Her styling work has been featured in Harper's Bazaar, VOGUE, FASHION Magazine, ELLE Canada, and InStyle.
Sarah is the former creative director of Canada's first fashion and sustainability-focused NGO, Fashion Takes Action. Her feature-length documentary, TOXIC BEAUTY, was nominated for an International Emmy in 2021. Sarah is an avid thrifter and up-cycler, seen here in her upcycled bedspread dress for the Canadian Art and Fashion Awards.
Instagram: @sarahjaystyle Web: sarahjay.ca
Wendy Liu (@withwendy) inspires over a million subscribers to make their own clothes and discover their style through her DIY sewing videos. Her fashion creations, thrift flips, and passion for sustainability have been seen in Vogue, Harper's Bazaar, Nylon magazine and more. She lives in Toronto with her partner, kitten, and baby.
Find her at withwendy.com or youtube.com/withwendy.
OPEN TO any student in Canada attending a high-school, post-secondary or continuing education program. Contest open from January 21st 2023 to April 7th 2023 at 11:59 PM EST. Submissions will be judged on the above criteria and the winning project will be announced on Instagram on April 25th 2023 and contacted by email. The winner will receive a cash prize that will be delivered by e-transfer following contact.