The Clothing Lifecycle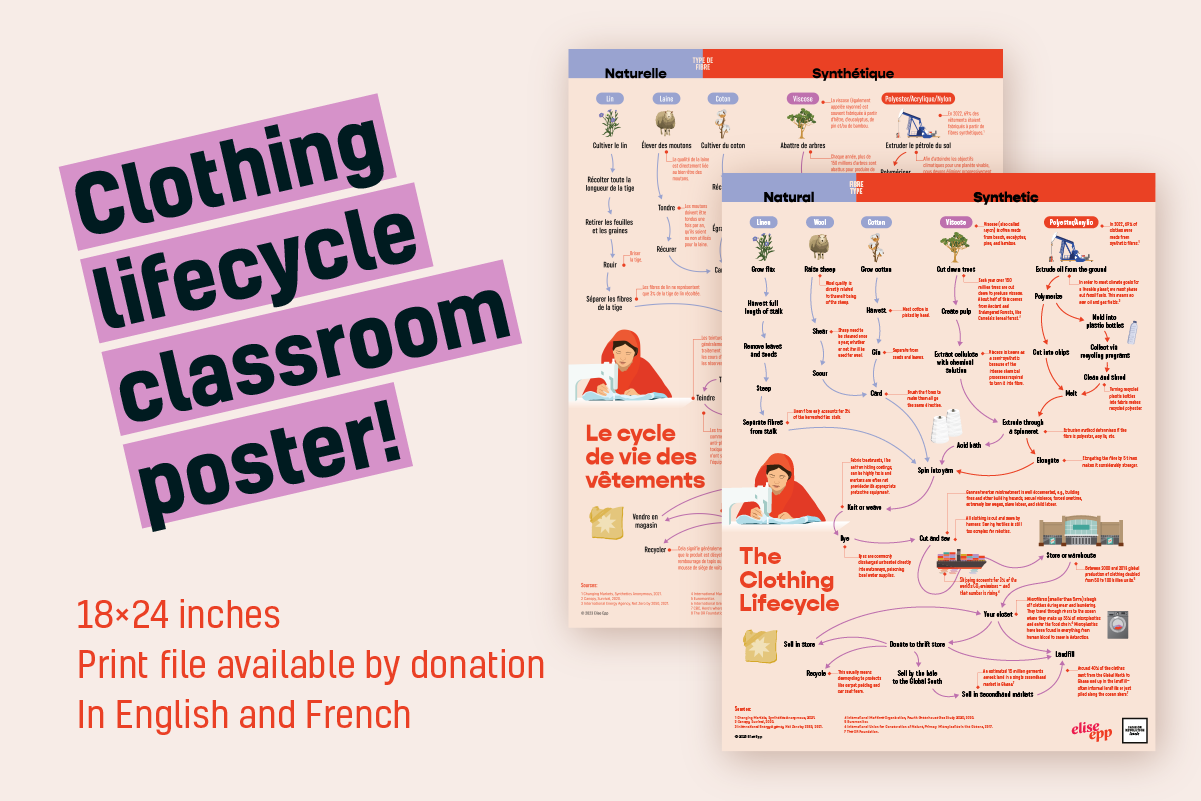 Decorate your classroom with this detailed look into how our clothes get made and what happens when we're done wearing them.
How it works: Donate any amount and you'll receive a link to download the print file. For best results, send the poster to a professional print company. Available in English and French.
Please note: This is a print file, not a poster!
For classroom use only. Resale is not permitted.
Donate to download!