From Amtrak Seat Cushions to Luxury Bags: Indianapolis Nonprofit Unveils Collection Made from Upcycled Materials
By Valeria Ricciulli
Indianapolis-based nonprofit People for Urban Progress (PUP) launched today a collection of handmade accessories made from recycled Amtrak leather seat cushions. The limited-edition collection, part of a partnership between PUP and Amtrak, includes totes, backpacks, and dopp kit bags, available for purchase at peopleup.org/collections/amtrak.
"Collaborations like this allow us to continue to advance the idea of taking careful consideration of how we recycle our cities' resources," Andrea Cowley, executive director at People for Urban Progress, said. "We make the used into useful through great design which, in turn, allows us to address civic sustainability."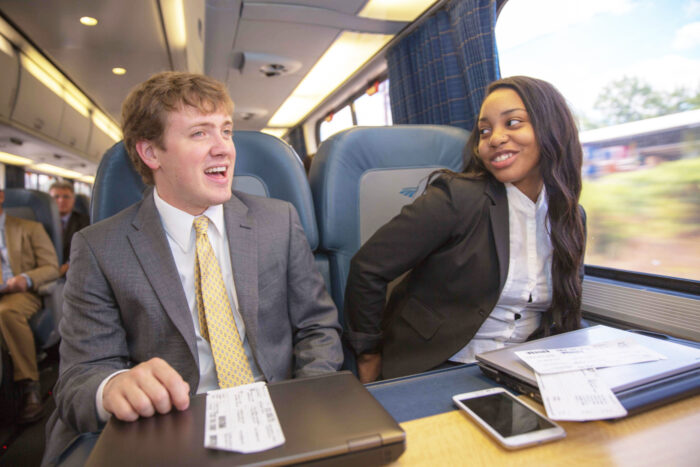 Designers at People for Urban Progress handcrafted the bags using seat cushions and covers from 20 refreshed Amtrak Acela train cars. As part of the process, designers separated the leather from the foam seat, washed the leather, air dried the materials, cut, and sewed to create each product; a PUP and Amtrak press release states.
"It's important to show the public that things can have a life beyond their original purpose", Michelle Warble, one of the collection's stitchers, said.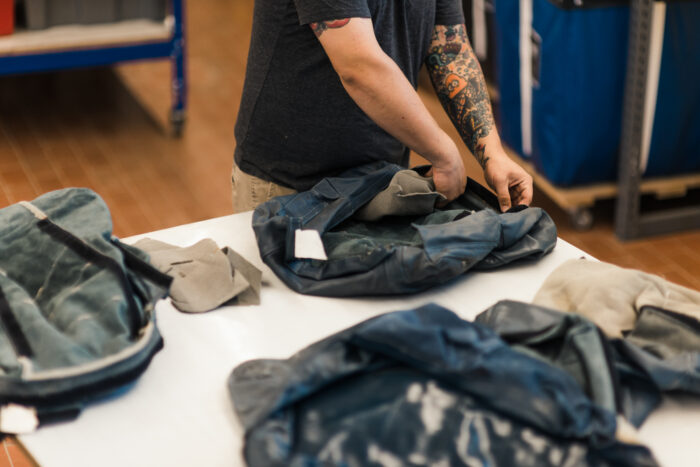 "When approaching the design for the Amtrak bags I wanted to look at the raw materials and see if we can incorporate some of the design elements into the bag from the original," Warble added. "You will notice that the stitching lines on the tote and the backpack echo the design of the original seat, this is intentional."
2,500 bags will be rolled out in batch releases of 150 within the next 10 to 12 months, as the seats are repurposed, and will retail between $75 to $750 dollars.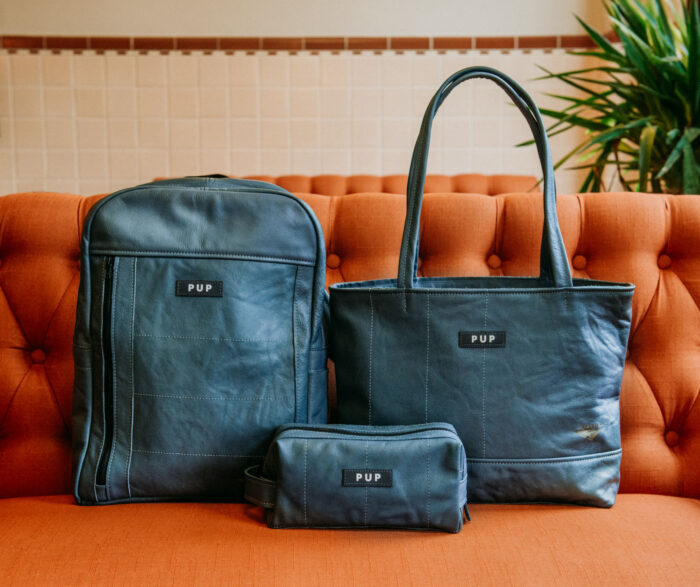 Amtrak's Acela Express trains – which transport business commuters between Washington D.C. and Boston – are undergoing renovations to their interiors, which led the company to donate the seat materials after 10 years of use.
"We have set a corporate recycling target of 20 percent by 2020 and this project will help us advance closer to achieving that goal," Kara Angotti, senior sustainability manager at Amtrak, said. "This is a unique opportunity to explore the extended value in our trash and to focus on ensuring we consider what happens to our materials at the end of their useful life."