Join our Christmas Jumper Day #MakeSMTHNG Challenge
As we approach the three-week countdown to Christmas, there's no hiding from consumerism; everywhere we turn, we're being tempted or encouraged to buy buy buy.
Even Christmas Jumper Day, our favourite festive fundraiser from Save The Children, indirectly encourages people to head to the high street and snap up a cheesy Christmas jumper bargain for the day.
While it's fun to get involved and raise money for a great cause, it's still fast fashion and there's the worry that encouraging unsustainable buying habits could be doing more harm than good.
We're by no means Scrooges over here but we do like to do stick up for what we believe in. So this year at Stand Agency HQ, we're trying something different to keep the Christmas spirit well and truly alive but with our own sustainable spin.
Here's how we plan to keep the workplace thoughtfully festive and fashionable this year:
Join our Christmas Jumper Day #MakeSMTHNG Challenge
There's nothing like a bit of a healthy competition between friends and colleagues, so we're kicking things off with a challenge that sees no one in the office buy a new jumper to take part in Christmas Jumper Day on 15th December.
Instead, we're making the conscious decision to jazz up an existing winter woollie, #haulternative style. The upcycling options here are endless. There's been much talk of using existing Christmas decorations to get creative. Shimmering baubles a plenty, tinsel trims, and snowy elbow pads are all highly encouraged.
The #MAKESMTHNG DiscoMAKE event in London on Dec 5th looks like it could provide plenty of inspiration for this. Save The Children has some brilliant packs to download and get us inspired, including a guide to for making your own pom poms and a knitting pattern for a cracker jumper.
And for the non-creative types, they can embrace their inner grandad and dig out a vintage find. Charity shops will be bursting with 'ugly' Christmas classics looking for a new home. Our friends at True Vintage also have some great retro gems that'll keep you looking unique on the day.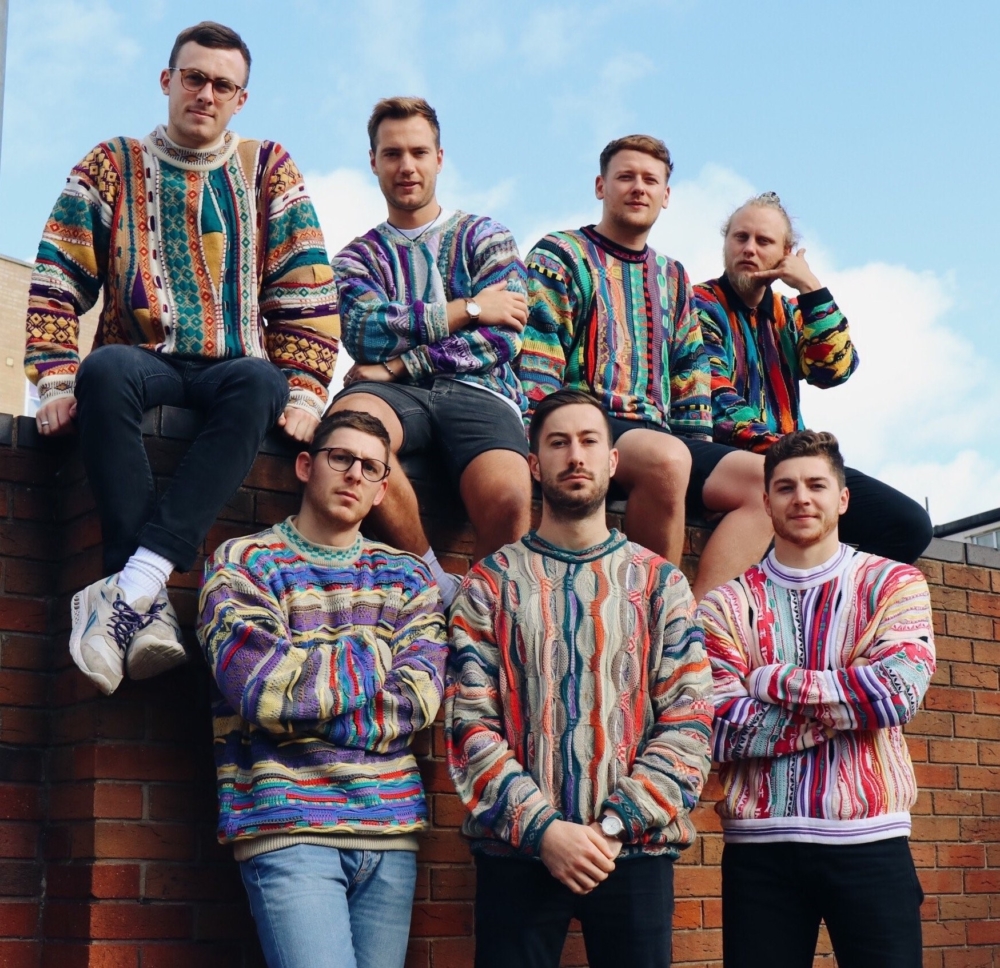 Secret Santa
What's a Christmas party without a gift exchange? Why not mix it up this year and suggest that all presents are second-hand or ethically sourced? While it might be the easier option to buy a candle from a high street chain, there's plenty of sustainable present alternatives that won't break the bank. Secondhand bookshops and charity shops are a great start and sustainable shops like Aerende have a few more affordable stocking fillers too.
Guilt-free glitter
It's relatively unknown that a lot of Christmas gift wrap and cards aren't recyclable because of all the plastic they contain. So shy away from the glittery options – as enticing as they are. Why not create your own gift wrap using newspaper, magazines, or paper shopping bags.
And if it's not Christmas without a little shimmer, check out Eco Glitter Fun's range of biodegradable glitter and guilt-free splash the sparkle across cards, presents, beards and make-up this festive season.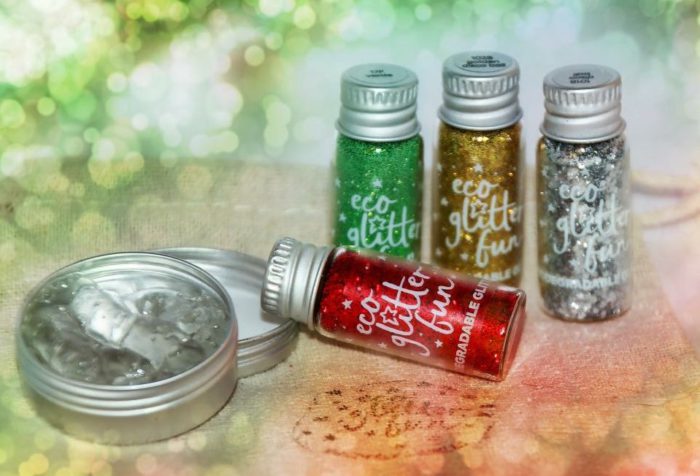 Keeping the tree green
In charge of the office tree? Opting for a real tree is often more sustainable than an imported artificial one but, before buying, check out the British Christmas Tree Growers Association (BCTGA) to see if they have a seller near you. They ensure trees are grown in a sustainable manner and have loads of sellers signed up across the UK.
Come January, don't ditch your tree outside! Most councils offer recycling points to see that trees are properly recycled.
 Or, if you buy a potted tree, instead of throwing it out, look into re-potting it and keep it for the next year. There's something seriously satisfying about watching the tree grow outside throughout the year and proudly bringing it inside for the festive period.
Post-Christmas swap shop
Setting up a swap shop in the new year is a great idea to make the most out of unwanted pressies. While we're all about clothes that last, people can also bring in any statement outfits that were perhaps insta-snapped one too many times over the festive period.
__
For more ways to take part in MAKE SMTHNG Week, visit makesmthng.org