#MeetYouMaker – Lissy, Secret Projects India.
Fair Trade Fashion From India
Secret Projects is a social enterprise working to ensure that women in India receive a fair wage for their work in the textiles industry. It aims to empower women by providing them with access to the global market for their skills and the products that they make: the final link in the chain they previously lacked.
Secret Projects now works with over 300 makers in six different states in India, making clothing a homeware. The makers are the most integral part of the business, and you are in invited to come and meet some of them:
Meet Lissy, our quality control expert. A former quality controller for Fab India, Lissy works in our Bangalore Production Support Unit checking all our products before distribution to ensure they are of the highest quality. We asked Lissy some questions about her work with Secret Projects…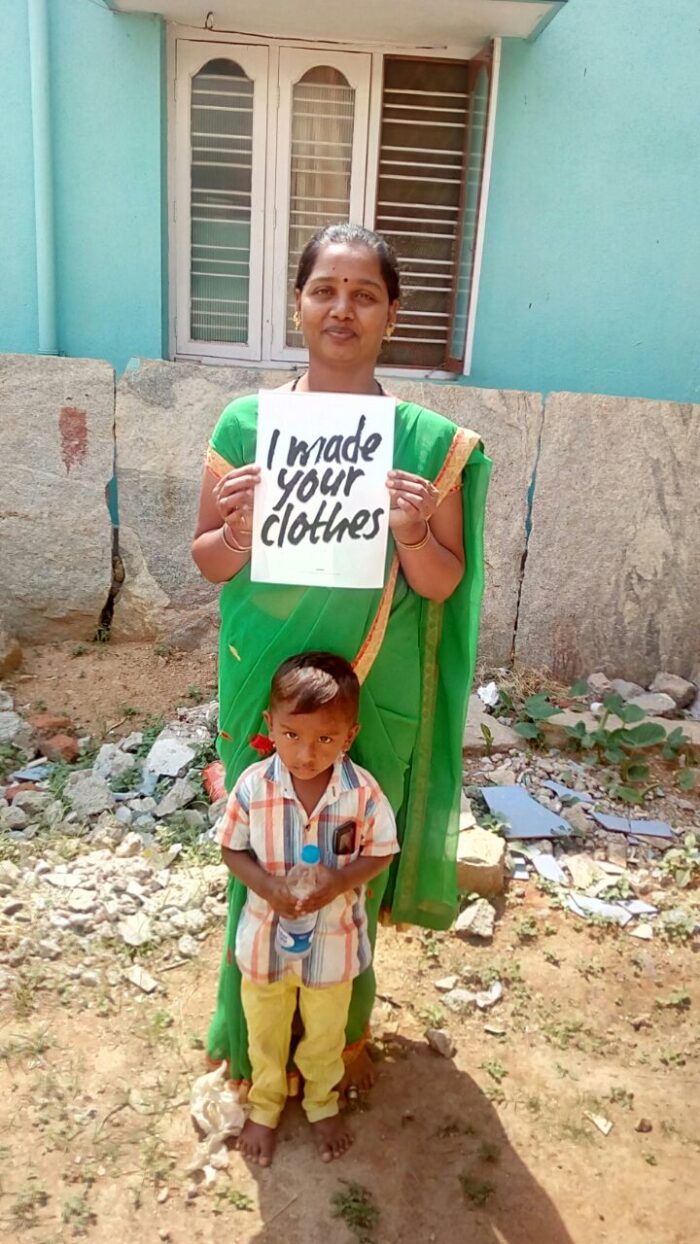 How did you become a quality checker?
I was working in the garment factory a helper for a year. My supervisor found me diligent and so asked me to take on the role of quality controller. I used to do the measurement and final quality check before products were sent out. This job requires following the entire cycle of the production. But I found the work in the factory very strenuous, and I could not manage it and my family at the same time, as I was never given leave. Then two years ago I came across Secret Projects, and I have been working here ever since.
What do you enjoy most about being part of the Secret Projects team?
I am able to work based on a timetable that is convenient for me. I am not in constant fear that I used to have in my previous jobs, as there is very good support.
What impact has being a quality checker with Secret Projects had on you and your family?
Personally, I am happy to be independent. I am able to manage my children's school fees with the income. This has meant that I have retained my dignity, as I haven't had to borrow money. I am no longer stressed, and I feel very happy.
How does it compare to other jobs you have had?
My previous jobs were always based on the management's needs, whereas this job enables me to negotiate my timetable based on my own schedule.
Deepa is a member of our Bangalore Maker Network.
Deepa, how did you start sewing? 
I have always had an interest in sewing, and my husband supported me to become a seamstress. I have been sewing for more than 10 years.
What impact has being a maker had on you and your family?
We were living in a very dilapidated house without much space at home. But through my income, we were able to save up and move into a bigger house that could also accommodate my sewing. This means a lot to me. I feel a sense of gratitude for what I have and am able to do. I hope in the future I can scale up my impact even more.
And what about your wider community?
I live in an urban settlement in Bengaluru. Members of my community often find themselves in distressing situations, and many of them are single mothers. There is a high suicide rate, as they often see no future for themselves. I can proudly say that I have been able to train many of them to sew, and they have found a new lease of life. Initially, when I train them, we support each other in the sewing and share the income. Once they are confident enough, they set up their own sewing unit at home, but it takes a long time to be able to save up to own a sewing machine.
I grew up in a small village. People there are very hard working but don't have access to many job opportunities. I am keen to take Secret Projects to my village and share the opportunity that I have had with other community members. It would make me really happy to be able to do that.
How does it compare to other jobs you have had?
I used to feel hopeless and un-productive when I was staying at home and only doing household chores and staying at home. Now I feel that my life is so meaningful.