International Women's Day: Fashion Is Women's Work
Header image by @pictureorganicclothing
The weight of the fashion system falls on women's shoulders.
Women make up the majority of the world's garment workers, but as a group, they are routinely underpaid, overworked, mistreated, harassed and abused across the fashion supply chain. Why does this inequality and injustice remain acceptable in our industry? And how can we move beyond the bare minimum demands for women workers – to be paid fairly and to be protected from violence – towards a truly empowering fashion future beyond the glossy 'girl boss' exterior?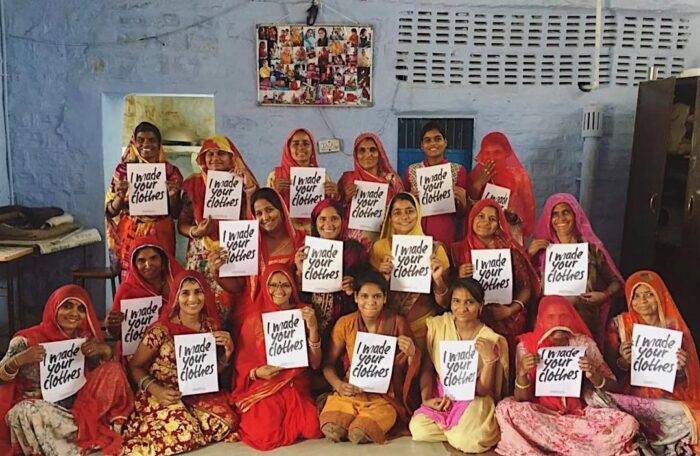 The myth of 'girl boss' feminism in fashion
"You cannot exploit women in one country to empower them in another" – Hayat Rachi
On the glamourous surface of the fashion industry, you could be led to believe that women really can have it all. More fashion startups are led by women, women take up more senior roles in the C-suite, diversity is celebrated in fashion campaigns, brands are promoting 'female empowerment on International Women's Day and beyond, and young female influencers are making millions by working with fast fashion and luxury brands alike. But this glossy exterior conceals a dark truth: the wellbeing of millions of women around the world suffers at the hands of fashion's race to produce more, faster, cheaper.
The labour of creating clothing and textiles has historically been performed by women, but our society continues to undervalue 'women's work' and therefore this 'girl boss feminism' has yet to extend to the women who make our clothes. This means that even woman-owned fashion brands with 'empowering' messaging are often still exploiting women to prop up their success. Not every action is empowering, inspiring or liberating simply because a woman is doing it – true feminism is about solidarity, freedom and equality for all women.
Currently though, female garment workers are still regularly subjected to violence at the hands of male factory owners and managers. A recent report by Asia Floor Wage suggests that across garment factories in six Asian countries during the Covid-19 pandemic, there has been a significant increase in Gender-Based Violence and Harassment (GBVH), which includes verbal, physical and sexual abuse. Fashion brands know this, but fail to take meaningful action to address and prevent this endemic problem. In fact, the report directly links the rise in GBVH during the pandemic to the purchasing practices of international fashion brands, which reinforced women's vulnerability.
Women should be able to go to work without fear of violence. They should be safe and secure in their employment, and beyond that, be empowered to learn and grow in order to interrupt this cycle of gendered power dynamics through more female leadership.
According to Empower@Work, which brings together the world's four largest women's empowerment programs in the global supply chain (BSR's HERproject, CARE International, Gap Inc.'s P.A.C.E. Program and ILO-IFC Better Work), collective action by businesses, civil society, governments, workers, and worker representatives is essential to ensure that employment is a true catalyst for the empowerment of women who make up the majority of workers in the garment industry.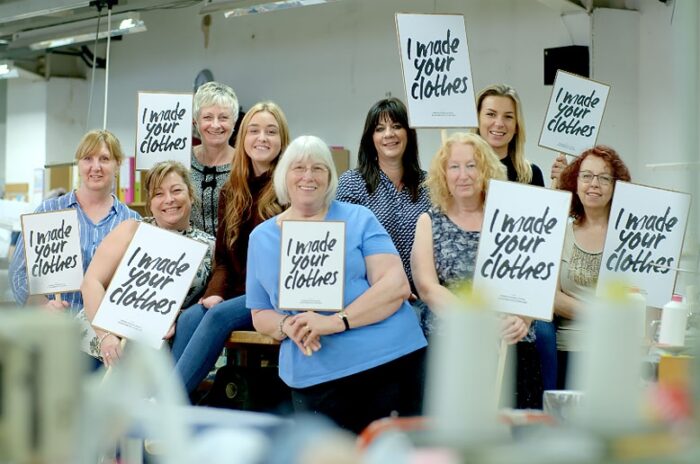 A lack of transparency for women workers
"Women should lead and share in opportunities. Women should be empowered and treated with dignity and respect." – Nazma Akter, Executive Director at AWAJ Foundation in the 2021 Fashion Transparency Index.
These statements should be common sense; the bare minimum we can expect in a fair fashion system. But unfortunately, women are still exploited across the supply chain. Our research on how much information the largest fashion brands and retailers are disclosing found that there is a lack of transparency surrounding various issues impacting women workers. 
When it comes to the gender pay gap, defined as the average difference between the remuneration for men and women, only 30% of major brands publish their gender pay data. This is hugely problematic particularly during the pandemic, as women lost at least $800 billion in income according to research from Oxfam.
Additionally, just 21% of major brands disclose the gender breakdown of workers at each of their supplier sites. Knowing the percentage of women workers in a facility allows for gender-responsive measures in which policies can be designed and implemented based on the realities and needs of women workers, such as enabling women to practice menstrual hygiene and permitting toilet and rest breaks during menstruation.
Major brands and retailers also provide very little transparency on the issue of living wages for workers in their supply chains. 27% of brands disclose the company's approach to achieving the payment of living wages, but only 4% publish a strategy on living wages that is time-bound and measurable. Furthermore, just 6% of brands report annual measurable progress towards achieving living wages for supply chain workers. Additionally, digital payments of wages have well-documented positive impacts on women workers, but just 2% of brands are currently publishing this data. Living wages have the power to end poverty pay for millions of people who make our clothes, the vast majority of whom are women.
If we can't see it, we can't fix it, and that's why transparency is crucial for ensuring the concerns of women workers are addressed and that brands are held accountable for the women who make their clothes.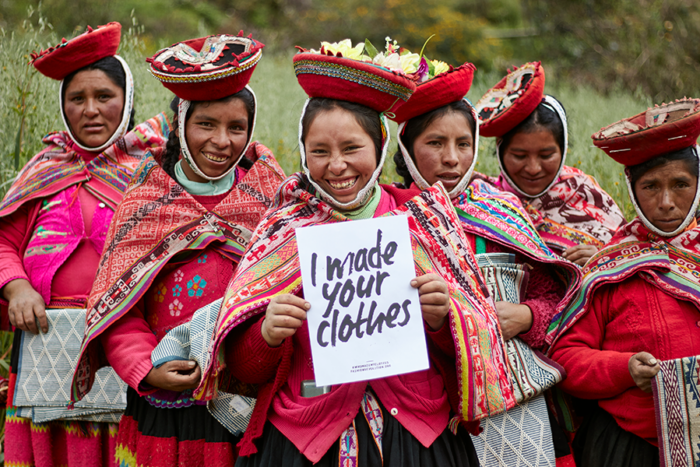 How to support the women who make our clothes
The theme for International Women's Day (8th March 2022) is #BreakTheBias. The organisers encourage us to imagine a gender-equal world, free of bias, stereotypes, and discrimination. A world that is diverse, equitable, and inclusive.
From the viewpoint of the garment sector, it can be incredibly difficult to imagine this world. Clothing companies have profited from women workers that have been paid too little for too long, and we do not have time to waste by waiting for companies to do the right thing on a voluntary basis. They need to be held accountable through legislation.
This is why we are launching Good Clothes Fair Pay, a new campaign demanding a living wage for garment and textile workers, with a special emphasis on the groups most vulnerable to a lack of living wages, including women. To support the campaign, follow us on Instagram for updates and subscribe to our mailing list.
This Fashion Revolution Week (18th-24th April 2022), our theme is MONEY FASHION POWER. We know that the mainstream fashion industry is built on the exploitation of people and the planet. It's time to reimagine the values at the heart of a new fashion system, and this includes a rebalance of wealth and power for the women who make our clothes. You can get involved throughout the week by downloading our free resources here.
Further reading
International Women's Day: Women's rights and the environment in fashion