Community screening of documentary 'The True Cost'
This documentary is a story about clothing. It's about the clothes we wear, the people who make those clothes and the impact it's having on our world.
The True Cost is a ground breaking documentary film that pulls back the curtain on an untold story and asks us each to consider, who pays the price for our clothing?
Filmed in countries all over the world, from the brightest runways to the darkest slums featuring interviews with the world's leading influencers including Stella McCartney, Livia Firth, Vandana Shiva and many more.
This unprecedented project invites us all on an eye opening journey around the world and into the lives of the many people and places behind our clothes.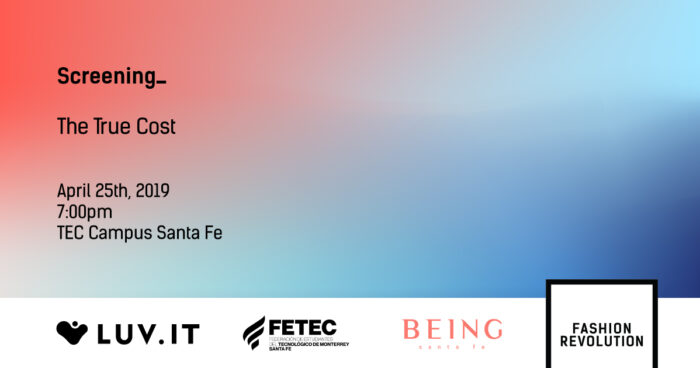 Fashion Revolution has been one of our most inspiring partners in growing our platform, our community and our knowledge about sustainability and ethical problematics in fashion.
We realized that one of the biggest barriers we have as consumers is the confusion and unclarity that comes after we hear the terms, transparency, traceability, and accountability in the fashion industry.
That is why, as part of our Fashion Revolution Week celebrations, we are taking one of the most talked about and eye-opening documentaries to the future game-changers of the world, students.
It's time to ask ourselves the tough questions.